Visit us
Cider Garden and Bottle Shop.

Whether you're local to Hay on Wye or here visiting, we would love to meet you! Our bottle shop is open by appointment for cider sales and tastings in the garden all year round between the hours of 9am-10pm.
As well as cider and perry, at certain times of the year we sell delicious veg and salads, fresh from our no-dig garden.
Please do get in touch using the details on our contact page before turning up though so that we can make sure we're here and ready to welcome you!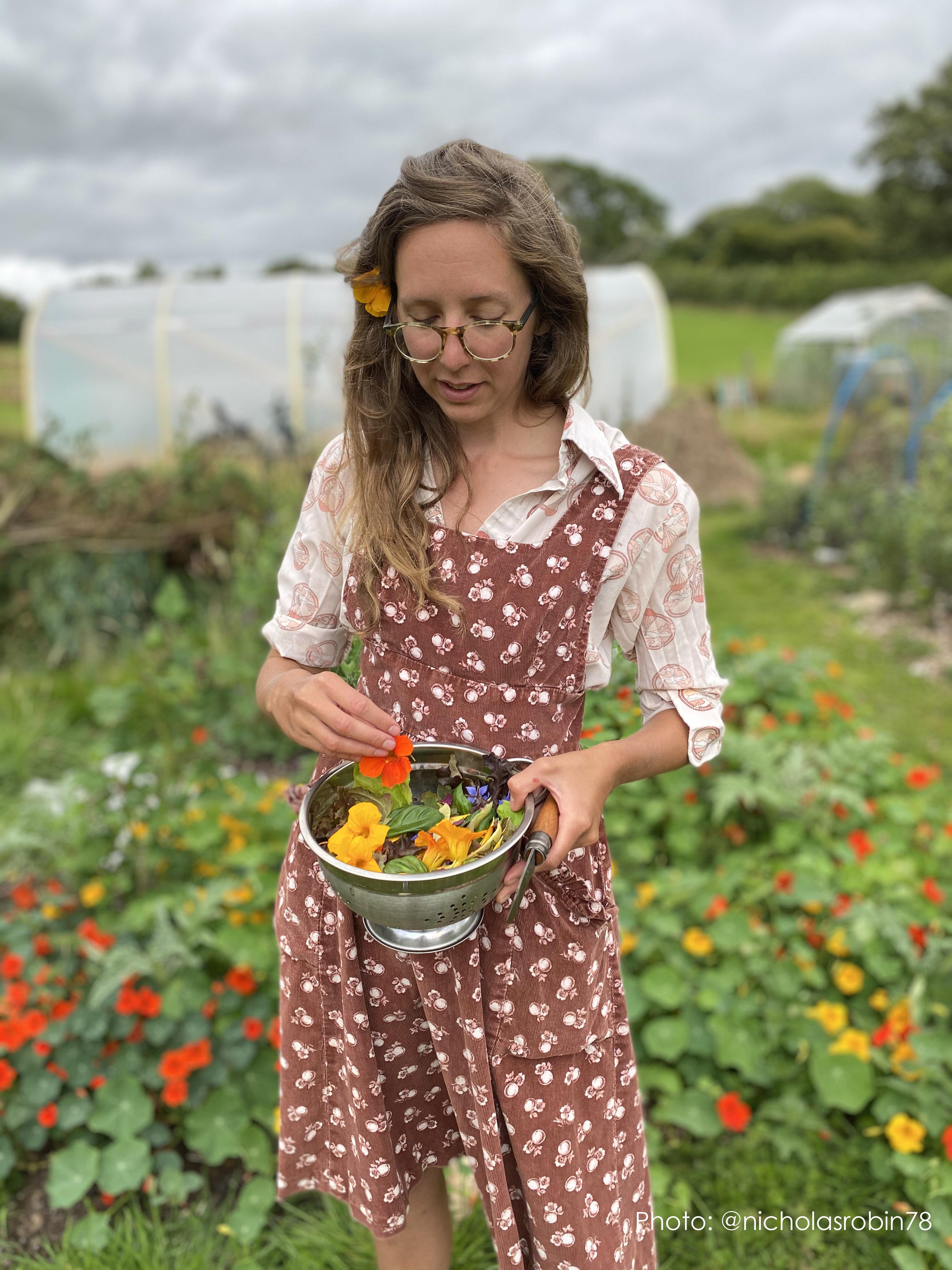 Lydia harvesting salad in the market garden

From canoeing the Wye, to climbing mountains and mooching in the many book shops of Hay on Wye, there are so many interesting things to do in our beautiful corner of the World. Take a look at the Visit Herefordshire website for some ideas!
Food festivals and markets

Come and find us at Hay market on the second Thursday of every month! Our natural cider and perry also is available to purchase online in our shop or is also available to purchase directly from us if you're local to or visiting Hay-on-Wye.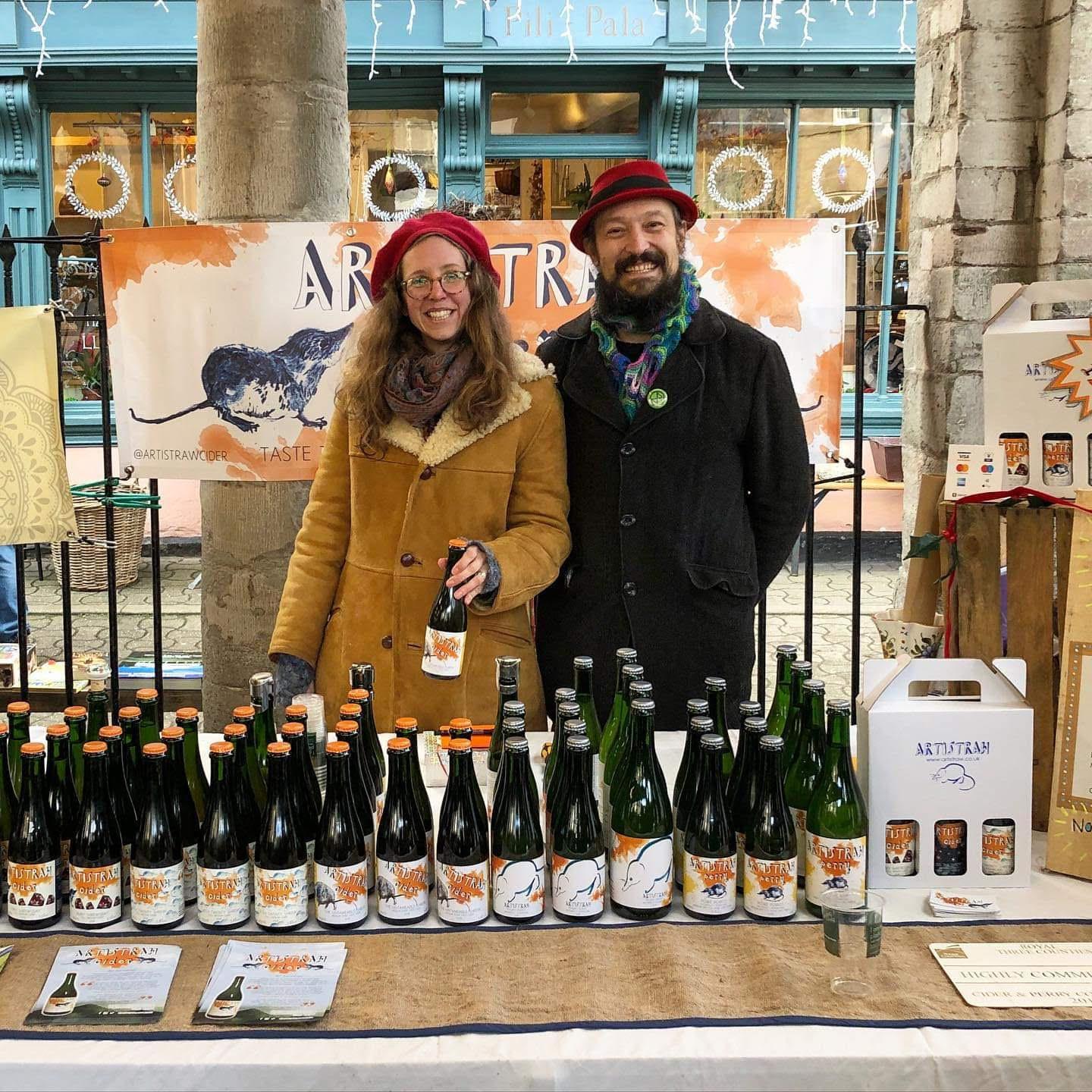 Hay on Wye farmers market